The Directorate General of Traffic (DGT) has sent a statement to clarify the confusion surrounding the new V16 pre-signalling device following various reports in the media.
The note clarifies that there are no devices connected to the DGT 3.0 platform on the market yet, as the certification process has not yet been published. Therefore, those who have purchased a device with a non-certified and non-connected light will have to make a new purchase of such a device connected to DGT 3.0 before 1 January 2026, the date on which such connectivity will be mandatory.
Likewise, Traffic states that in January 2022 it will publish the process for the certification of those V16 lights that comply with the characteristics of luminosity and connectivity.
From February onwards, manufacturers will be able to go to the technical services responsible for certification to submit their prototypes to defined tests and check that they meet the necessary requirements.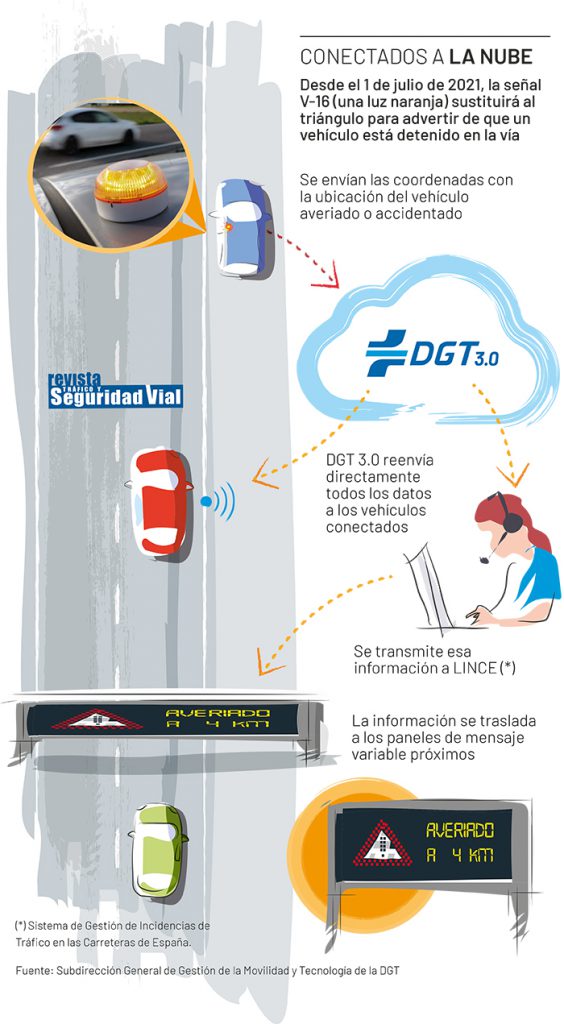 Similarly, the DGT points out that it is working on the drafting of an amendment to Royal Decree 159/2021, which will be published in the second half of 2022, with the aim of ensuring that the products that come onto the market are of the highest possible quality.
The CETM reminds us that this sign will not be compulsory until 1 January 2026. Until that date, the triangles will coexist with the non-connected V16 signals and with the connected V16 signals when they are on the market.