Sintra is CETM's service company, established in Madrid on 11 April 2005 with the aim of providing services to its members
Tolls
Sintra provides its customers with electronic toll systems for the European motorway network with the most advanced technology on the market, with the main operators in this field and more competitive in terms of economic conditions and discounts.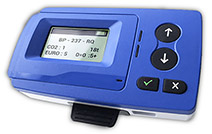 BMOOV
Operational device on the Spanish, Portuguese, French, Belgian, Austrian and German motorway network. The Italian network will soon be incorporated.
Viacard/Telepass
Card and device operating in the Italian network
Frejus/Montblanc
This card is operational in the Frejus and Montblac tunnels and is the road pass between Italy and France.
VAT
La manera de recuperar el IVA en extranjero depende de las necesidades de cada uno de las empresas, pudiendo hacer presentaciones trimestrales o una declaración anual.
France
You can request a refund for the 24 months prior to submission
Belgium
The recovery cannot start until the company is registered in the Belgian registration system
Italy
It is recovered on a quarterly basis and the deadline for submission is from the 1st to the 31st of the month following the end of the quarter.
Representative in France – Macron Law
On 1 July 2016, the requirement for the application of the Minimum Wage in France and the appointment of a Representative in this country came into force, on the occasion of the application of the Law regulating the posting of mobile workers in the sector in transport services to and from France and internal cabotage operations in this country (Macron Law).
As a result of the above, and with a view to facilitating compliance with the requirement to appoint a Representative in France, CETM has reached an agreement with a Spanish-French Lawyer, who is authorised to offer this service to companies that are obliged to appoint such a Representative under the law.
López de Hoyos, 322
28043 Madrid – Spain